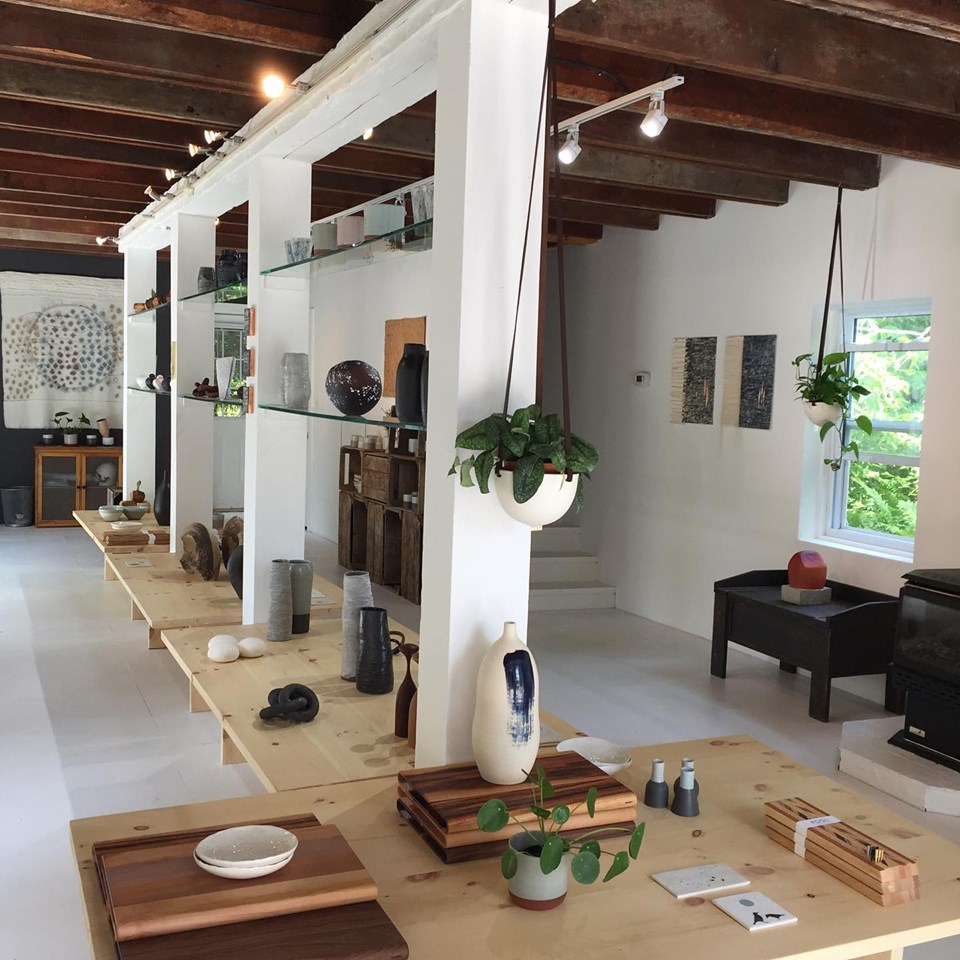 Having recently opened their doors in April, Guildworks features Canadian-made, handmade decorative and visual art. The name refers to the days of the craft guilds, when items were made by hand, often to order and where craftsmanship was lauded for its skill, design and aesthetic. The gallery's mission is to stock a curated collection of 'well-made items'; homewares and furnishings that are unique, and where artisans are pushing the boundaries of their craft while still creating beautiful pieces that would be at home in any collection.

Visitors will find an eclectic mix of work in ceramic, glass, textile, jewellery, metal and wood, as well as a small collection of visual art by both established and emerging artists.
Located in a charming coach house on Bloomfield's Main Street, Guildworks will also present their first Exhibit of Tiny Art on September 27-October 6, and offer workshops throughout the year (beginning with Natural Dyes with Tania Love October 5 and Beginner Weaving with Roving Textiles October 19).
Stay up to date on all of their activities by subscribing to their mailing list at www.guildworks.ca.
Guildworks is open Wednesday- Monday, 11-5PM, located at 346 Main St., Bloomfield.
Comedy

Paul and Julianne Snepsts, a comedy couple, and members of The County's A...

Exhibition On Now

Elevations is a duo exhibition of fine art photography by Tara Wilkinson an...

Community Event

The Department of Illumination presents Safety Dance a physically-distanced...