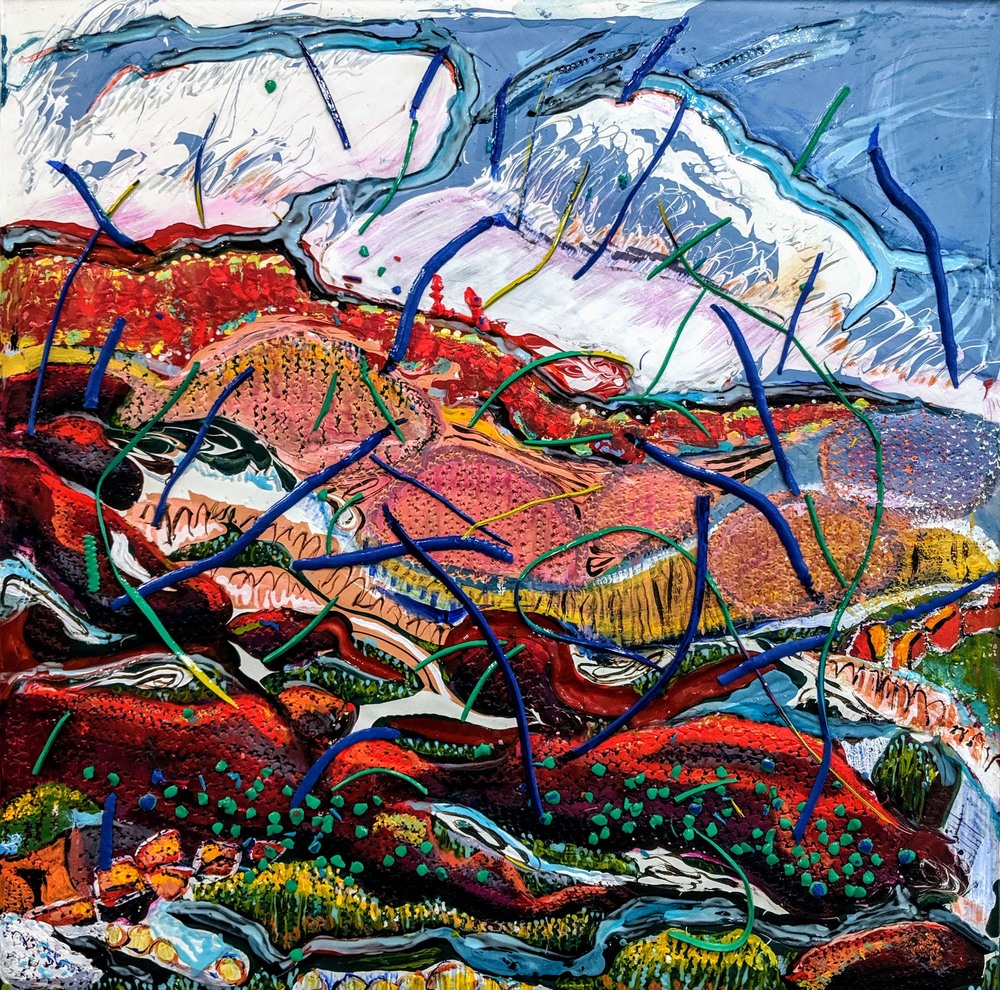 Hatch Gallery presents works by Henry Saxe & Kimberly Danielson in Shiny Abstractions from June 6 to July 7. Montreal born sculptor and member of the Order of Canada, Henry Saxe will present a series of sculpted spheres that reflect a tension between the enclosure of the whole structure and the relative freedom of motion of the individual components. This exhibition will also celebrate beautifully textured paintings by emerging artist, Kimberly Danielson. Opening reception June 6.
Hatch Gallery is excited to welcome you (from a safe distance), but visiting will be a little different now. These preventative measures are to help ensure the safety of their staff, clients and the PEC community in general.
1. A maximum of four clients will be able to come into the art gallery at one time.
2. For those who prefer a private experience, please book an appointment: 416-522-0685.
3. Hand sanitizer will be provided and must be applied to your hands upon entry.
4. You must be wearing a disposable or fabric face mask to enter the gallery.
Hatch Gallery is located at 8 Stanley Street, Bloomfield.
Exhibition Opening

Guildworks presents new works by Bloomfield artist Rhonda Nolan. On display...

Workshop

Dance into Fall with Arwyn Carpenter offers creative physical exploration f...

Exhibition Opening

2gallery presents a solo show by Master Printmaker Otis Tamasauskas (a 2020...