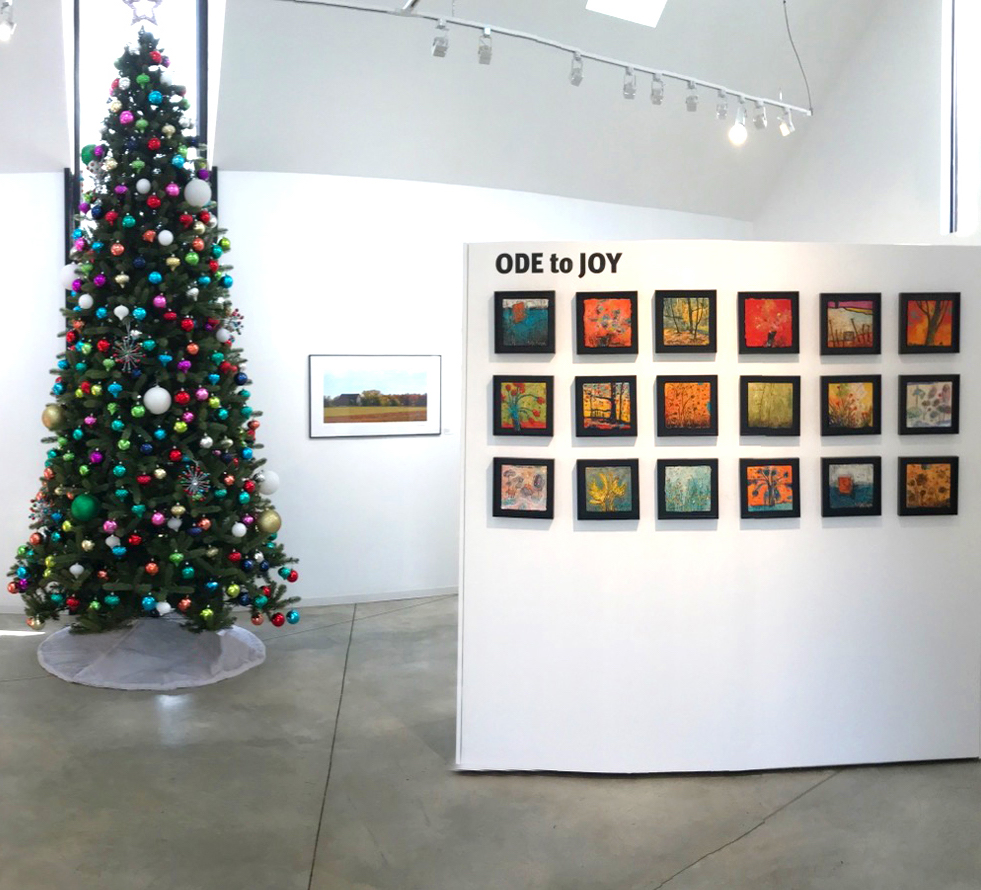 The ODE to JOY Art Show and Sale features a new collection of paintings and photographs by encaustic painter Andrew Csafordi and fine art photographer Tara Wilkinson that capture colourful, joyful moments. For this show, Tara turned her focus to the County for inspirational photographs, while Andrew opened up his sketchbooks where drawings and ideas were waiting to come to life. Wanting to photograph and paint with more joyous colours in these times of difficulty and stress, Tara and Andrew explored a multitude of images and directions, creating works that they hope will bring as much joy as they felt while making them.
The ODE to JOY Art Show and Sale runs from November 1 (online) and November 7 (in the Gallery) to December 23, 2020, from 11-5PM Daily. Festive Experiences run from November 14 to December 23, 2020, from 11-4PM daily. For more details, visit: andaragallery.com/ODE to JOY!
ANDARA Gallery is located at 54 Wilson Road, Bloomfield.
Exhibition On Now

2allery is pleased to announce their first annual Smalls Show – a selecti...

Artist Feature

Martin Soldat graduated from the Meisterschule für Mode, Textil, Grafik un...

Workshop

Intermediate Drawing with Stew Jones is an introduction to drawing suited f...