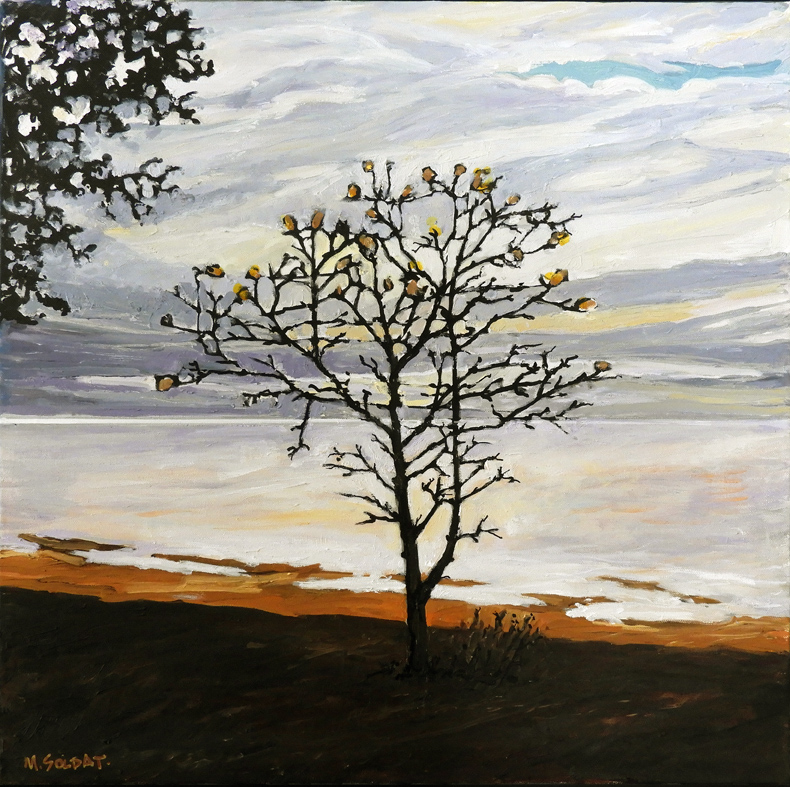 Martin Soldat graduated from the Meisterschule für Mode, Textil, Grafik und Werbung, a prominent art school in Hamburg, Germany, where he enrolled in Graphic Design & Drawing. After emigrating to Canada in 1968, he established himself as a freelance art director and graphic designer. His connection with the music industry led him to a busy career designing album covers. Winning various awards, he continued to build his business and served a wide variety of clients including record companies, real estate firms and theatre companies.
Always passionate about painting, he started with acrylics, producing paintings of all genres from pop to abstract to representational. Later, experiencing cottage life on Georgian Bay, he changed to oil and oil pastels spending summer weekends painting 'plein air' from his boat.
What fascinates Martin, and what he tries to achieve in his paintings, is in essence the same thing that a good piece of music can sometimes do. How an arrangement of notes or an arrangement of colours in harmony, can leave you with a special feeling or evoke a special memory.
You can see Martin's work at the Arts on Main Gallery Christmas Show & Sale December 5 & 6, 2020 from 10-4PM at the Waring House Banquet Room.
Exhibition On Now

2allery is pleased to announce their first annual Smalls Show – a selecti...

Artist Feature

Martin Soldat graduated from the Meisterschule für Mode, Textil, Grafik un...

Workshop

Intermediate Drawing with Stew Jones is an introduction to drawing suited f...