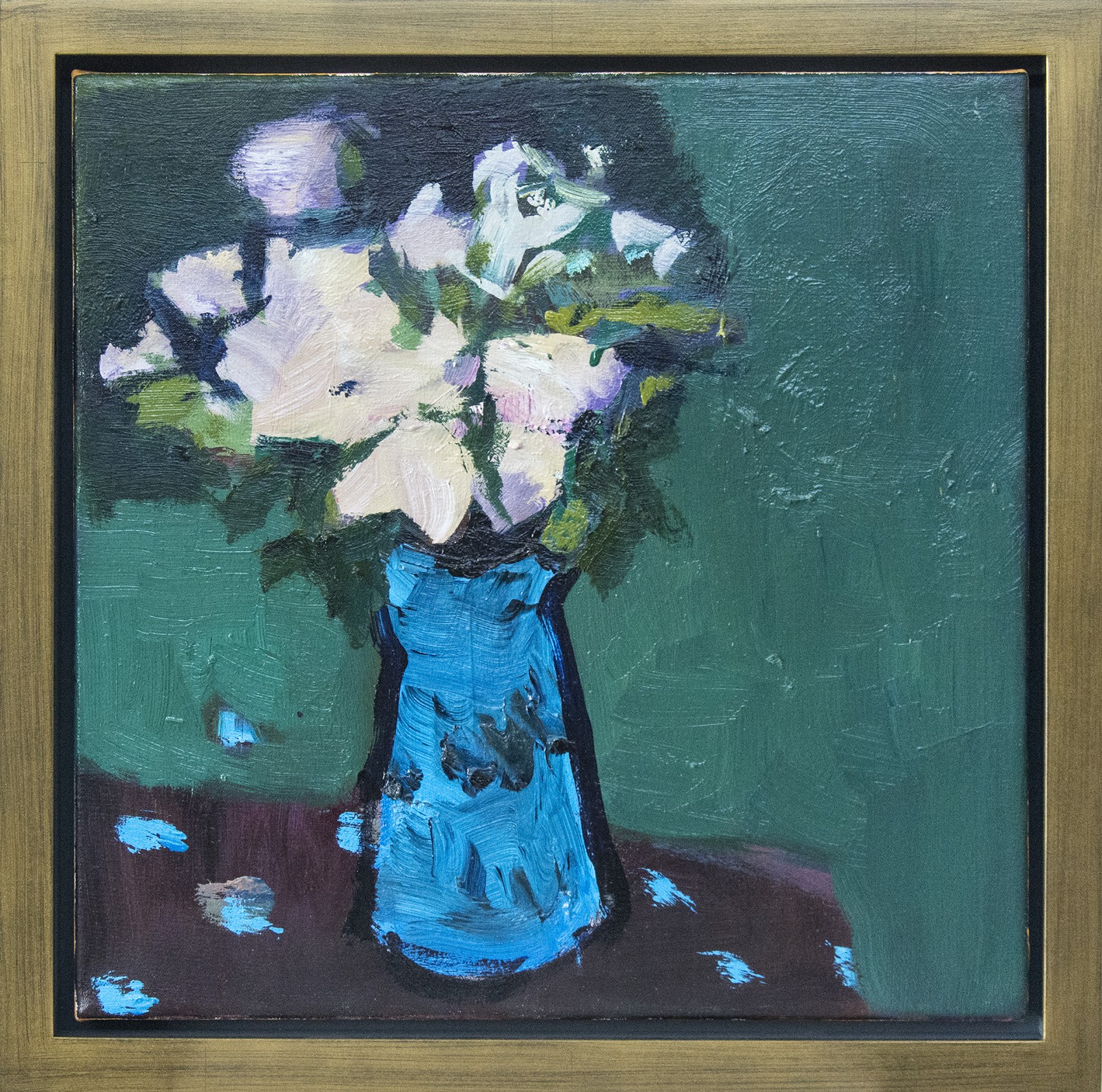 Oeno Gallery presents new work by Jennifer Hornyak May 1-14. Inspired by German Expressionism and the French Fauvist masters such as Matisse, Jennifer Hornyak is known for her still life and figurative paintings rendered in vivid colours with rich textured surfaces – surfaces that are created over time through many glazed layers. Hornyak was born in England where she studied at the Grimsby School of Art. In 1961, she moved to Montreal where she studied at McGill University, the Musée des beaux-arts de Montréal and the Centre Saidye Bronfman.
"This exhibition is a collection of flowerscapes and figures. In my case, I feel that flowers are like figures and figures like flowers. Perhaps they are one and the same. I have been working on these oil paintings paintings over the last two years. I try to see past the subject matter and bring another dimension to my vision. Through the application of the paint, I discover new horizons, new ways of telling the story. Each figure or flower, while revealing itself in an isolated way, nevertheless affirms our common vulnerability." – Jennifer Hornyak
For this touch-free exhibition, Oeno has created a special walk-through and 360° overview video of Hornyak's new paintings. They recommend watching in HD or 4K quality for best resolution.
Online Art Class

Paint, draw, or explore mixed media with Kato Wake – any medium, any sty...

Community Project

Art in Isolation PEC, poses the question "What does life in isolation loo...

Virtual Exhibition

Oeno Gallery presents new work by Jennifer Hornyak May 1-14. Inspired by Ge...