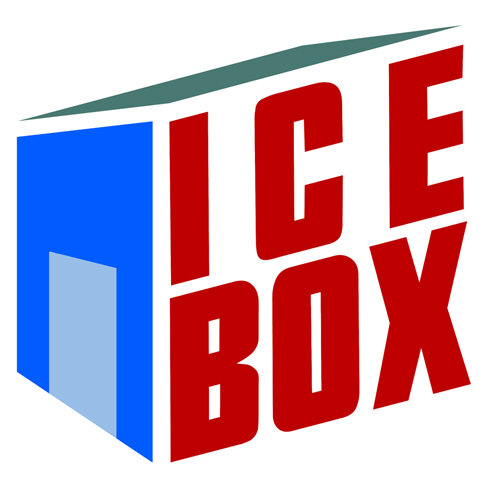 The Department of Illumination is excited to present an at-home, physically-distanced version of the beloved winter festival with all the same heart, and oodles of art! 
ICE BOX returns in February 2021 with some new and exciting changes guaranteed to keep you and your bubble creative, cozy, and connected this winter! Designed by a team of brilliant artists, 'ICE BOX in a Box' is great for sharing or gift-giving and is filled with fun activities and surprises for all ages. At a $100 value, it is being offered for just $35 thanks to funding from The Department of Canadian Heritage. Quantities are limited, so order fast!
Contactless pick-up is available in Picton on Saturday February 20*, or get it delivered anywhere in Prince Edward County for an additional $15. 
ICE BOX also includes free online programming, including daily Rainbow Dance Parties from February 20-27 with dance captain Arwyn Carpenter! These 40-minute Zoom sessions are fun for all ages and bodies, and will leave you feeling energized and invigorated! No experience is required.
In addition, Art in Isolation will be an outdoor exhibition run from February 20-28* in Armoury Square on Main Street Picton as part of this year's ICE BOX. Featuring 96 works of art created by 66 local artists over one month of the spring 2020 lockdown, it beautifully captures this unique and confusing time period in the community's history. Show catalogues will be included in purchases of ICE BOX Festival in a Box, or can be purchased separately for $20 here.
As a bonus, there will be physically-distanced dance flash mobs on February 28*! Eventbrite registration page will open on the Department of Illumination's website soon. 
*All ICE BOX dates subject to change based on Covid-19 restrictions, but purchases are guaranteed
Virtual Event

The Department of Illumination is excited to present an at-home, physicall...

Exhibition On Now

Andrew Csafordi introduces his latest collection of encaustic paintings –...

Online Workshop

Make an altered book with Rhonda Nolan. The altered book is a form of mixe...