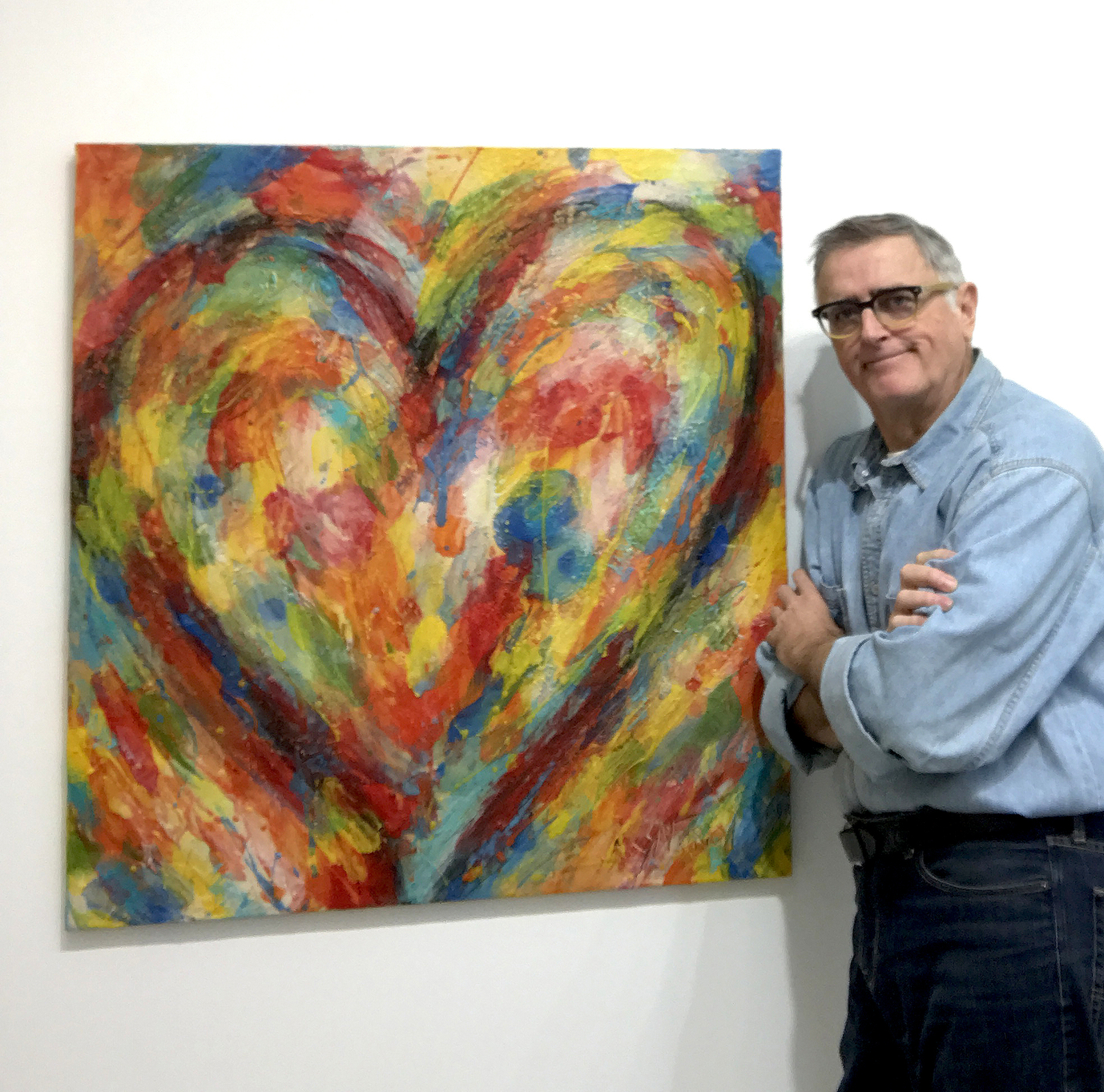 Andrew Csafordi introduces his latest collection of encaustic paintings – Heartscapes. 
During these challenging times, Csafordi felt called to explore the landscape of the human heart, to convey a rollercoaster of emotions coursing through imaginary terrains. In his latest collection, colour overcomes the dark, love overcomes fear, and the resulting Heartscapes inspire hope and connectivity. "We are all explorers," he says, adding, "… if we ask questions, listen and follow our heart."
Traditionally, Csafordi's encaustic landscape paintings have a contemporary impressionist style with a mixture of abstract. Through "exploring the colourful landscapes of the human heart," he was inspired by the heart shape that is a familiar modern symbol in our daily lives and imagination. Heartscapes sees him using lush brushstrokes, layers of encaustic paint and other materials with energetically sketched lines and splatters of colour to create a collection of heart paintings that are simple yet complex, and full of life.
Csafordi drew inspiration from American pop artist Jim Dine who once described hearts as a landscape, as well as American artist Jasper Johns' abstract landscape works.
"My work is intuitive expressive painting … and most importantly, spontaneous. It's both the physicality of painting and the call to be an explorer within the work that drives me to create my art," says Csafordi.
Due to the current COVID-19 lockdown, this exhibition and sale will take place online from January 23 – February 28. When the lockdown is lifted, the exhibition can be viewed and sales can be made in person at ANDARA Gallery. 
Virtual Event

The Department of Illumination is excited to present an at-home, physicall...

Exhibition On Now

Andrew Csafordi introduces his latest collection of encaustic paintings –...

Online Workshop

Make an altered book with Rhonda Nolan. The altered book is a form of mixe...