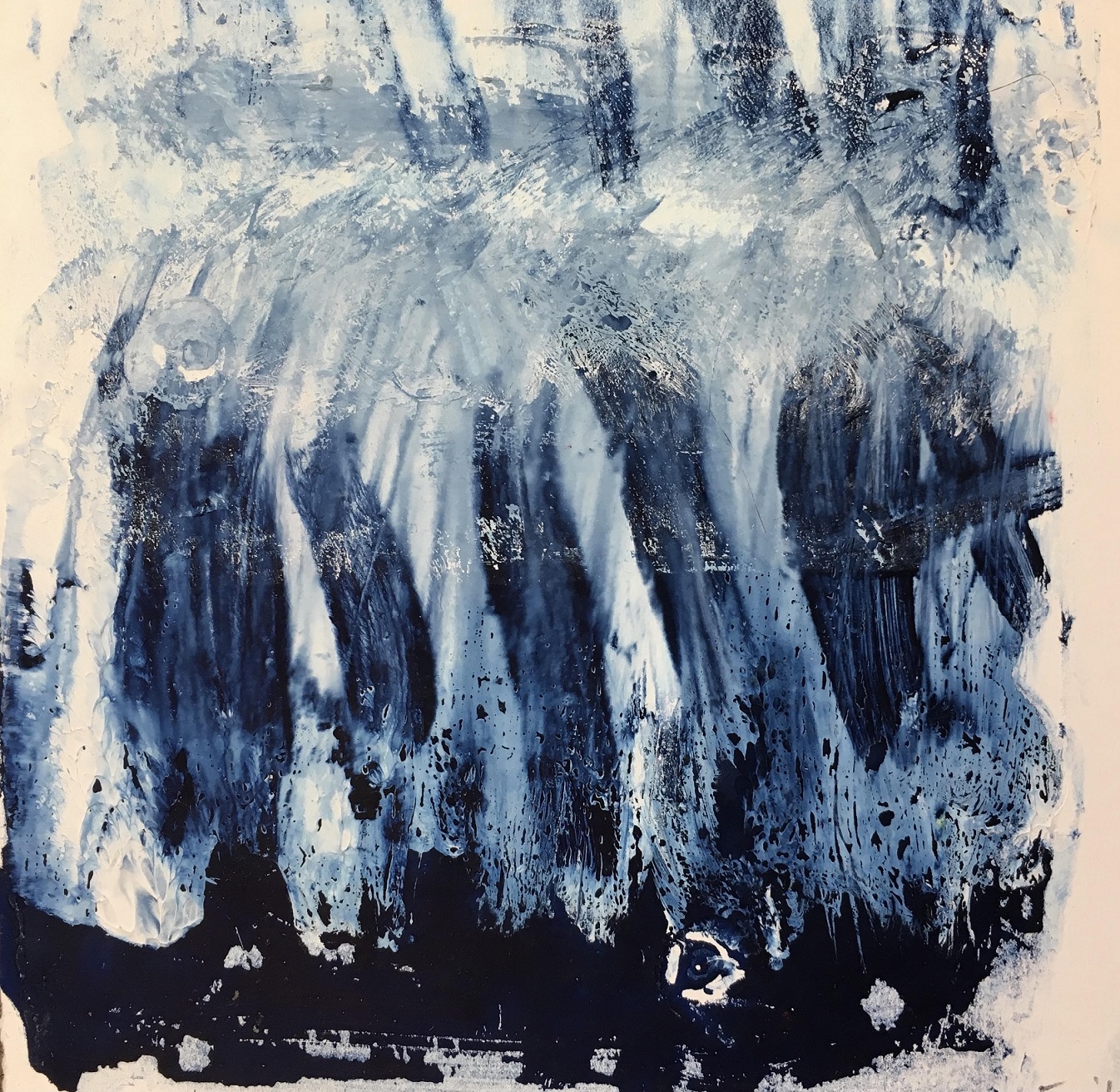 Important notice: The Baxter Arts Centre is now closed as per the recent Ontario COVID-19 stay-at-home order. If you are currently enrolled in a class, you will be contacted by the Centre. Please contact the Baxter Arts Centre for further information.
Art Therapist Elena Kolnik is facilitating an Art Therapy Open Studio on April 24 from 1:00-3:00 p.m. at the Baxter Arts Centre. Open studio art therapy is one of the many approaches to mental health that utilize the creative process to help people explore self-expression, connect to oneself and others, and to build resilience and wellness.
Art therapy is a form of psychotherapy which uses art media as its primary mode of expression and communication. It combines traditional talk therapy with artmaking to embrace the creative aspect of self-awareness and expression, with the goal of helping one to explore and express unconscious material that may be hard to articulate in words, to address emotional issues, to lessen distress, and to regain and sustain a sense of well-being.
The open studio concept emphasizes the individual creative process in a group setting. The therapist is engaged in artmaking with gentle guidance alongside the participants. This approach consists of three steps: forming a clear intention, making art, and witnessing and discussing the created art within the group.
No previous art experience or skills are necessary. This two-hour workshop is $20 and pre-registration is required. All COVID-19 health and safety protocols will be followed. To learn more about the open studio and to register, click here.
Virtual Exhibition

The Art of Conversation virtual exhibition is the culmination of a new proj...

Workshop

Important notice: The Baxter Arts Centre is now closed as per the recent On...

Exhibition Opening

Karole Marois presents a new series of paintings, created during the silenc...