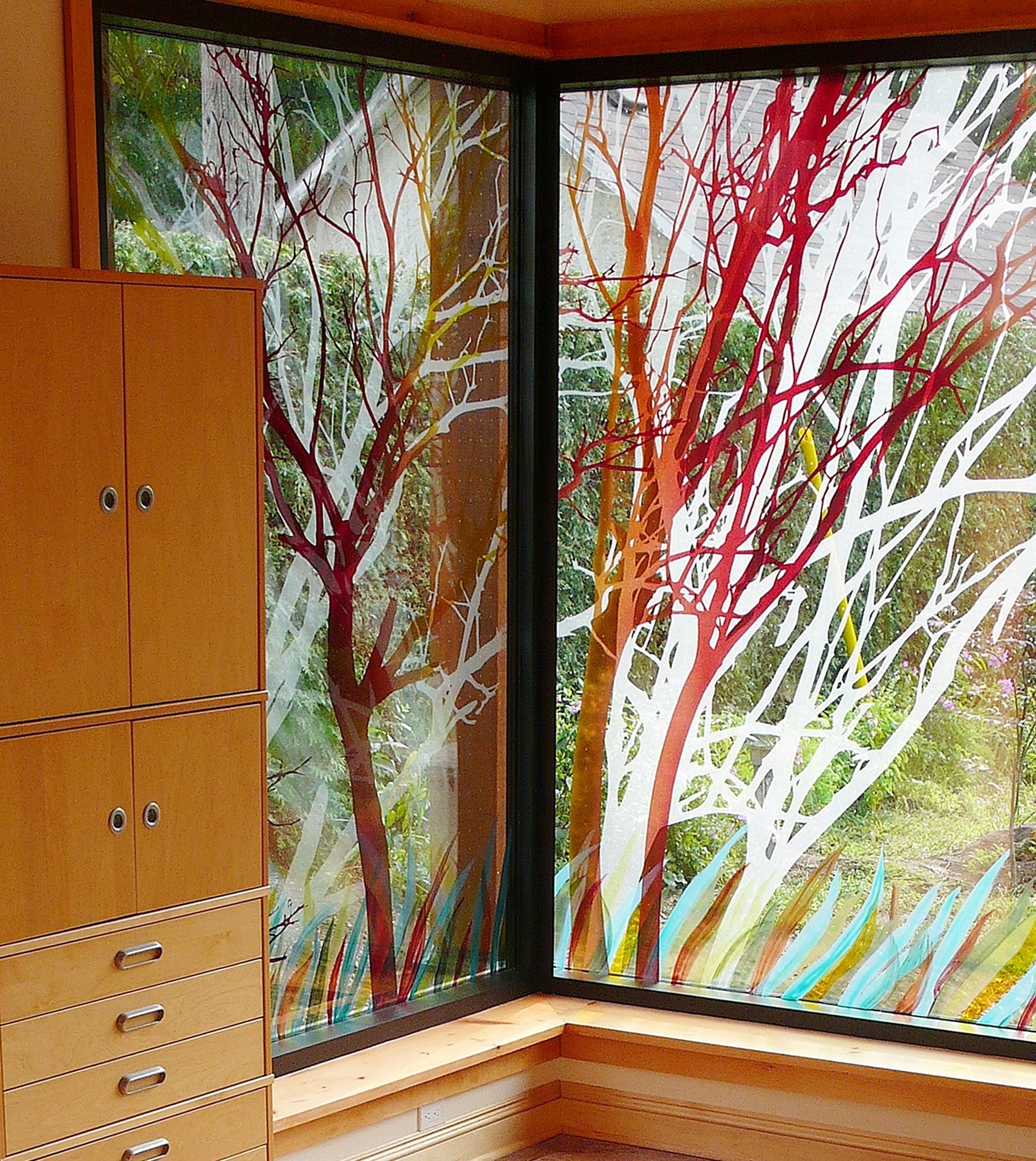 Sarah Hall, CM, RCA studied Architectural Glass at Swansea College of Art, UK, apprenticed with Lawrence Lee, glass master from the Royal College of Art, and finished her studies in Jerusalem learning Islamic glass techniques. She established her own studio in 1980. As an educator, Sarah has published 35 articles, written/ co-authored 5 books and taught the Art & History of Stained Glass at Regis College, U of T. and currently mentors private students.  A recent honor was to be appointed to the Order of Canada on December 28, 2019.
Sarah's work comprises contemporary art glass, mosaic and solar projects at an architectural scale. As a material glass is less about form than about transformation of space through colour, reflection, transparency and the passage of light. Glass provides mysterious, ambiguous thresholds – it sets apart and connects. Her goal in exploring green technologies is to show a new way forward for solar and bird-friendly glass.
Please visit her website to see more windows:  www.sarahhallstudio.com.
Exhibition On Now

2allery is pleased to announce their first annual Smalls Show – a selecti...

Artist Feature

Martin Soldat graduated from the Meisterschule für Mode, Textil, Grafik un...

Workshop

Intermediate Drawing with Stew Jones is an introduction to drawing suited f...