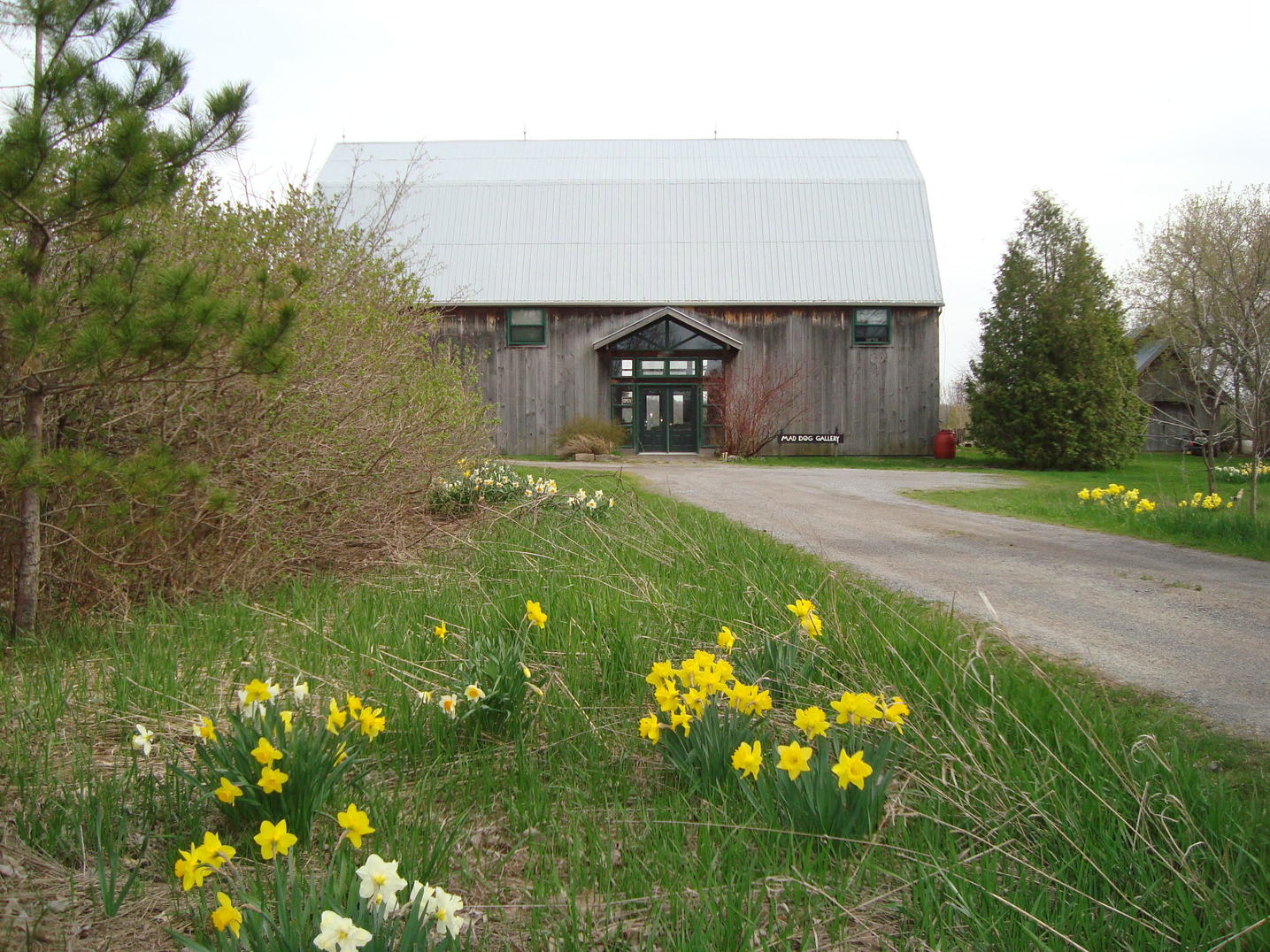 Established in 1990, Mad Dog Gallery is located  in a renovated century timber framed barn situated on East Lake, on the way to Sandbanks Provincial Park.
The focus of the gallery is to showcase some of the most outstanding traditional and contemporary fine art by local artists from Prince Edward County. Mad Dog's artists include Rosemary Brown, Brian Clark, Julie Duff, Anne House, Andrew Innes, Andrew King, Doris Richardson, Celia Sage, Marianne Sanders, Susan Straiton, and Susan Wallis. The artists work in many mediums, oil, pastel, acrylic, watercolour, textiles, ceramic, metal.
Mad Dog Gallery's current exhibition is Barn Show, an outdoor exhibition that captures a part of the County's centuries old landscape. This all-new collection of work by Andrew King showcases a slowly disappearing agricultural landmark that adds a unique facet to the history of Prince Edward County.
Barn Show is on now until August 9 at Mad Dog Gallery, 525 County Road 11, Picton. Mad Dog Gallery is open daily from 10-5PM.
Exhibition On Now

2allery is pleased to announce their first annual Smalls Show – a selecti...

Artist Feature

Martin Soldat graduated from the Meisterschule für Mode, Textil, Grafik un...

Workshop

Intermediate Drawing with Stew Jones is an introduction to drawing suited f...