Looking Back / Moving Forward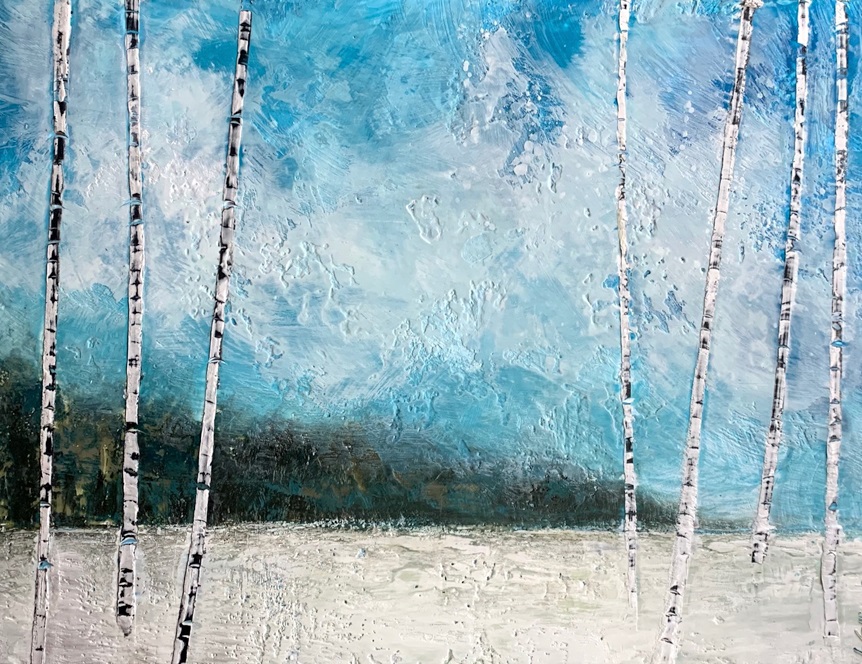 Susan Wallis presents new pieces looking back at the work she has produced over the years for her solo show at Elevation Gallery in Canmore, Alberta, on now through April 16.
Wallis states: "During these times of isolation comes the opportunity to reflect on where we are and where we are going. As I look back over my art practice and my journey into the medium of encaustic painting, I have taken a moment to reminisce. The new pieces in the works for this show are 'looking back' at the many series I have produced over the years. From the early years of my Birch paintings to my Mystical Lakes. From my Red Balloons and Red Tents to my Nests and more recently my Mountain and Moon series, I have created this collection of new pieces."
To view the works in this exhibition, click here.
Virtual Exhibition

The Art of Conversation virtual exhibition is the culmination of a new proj...

Workshop

Important notice: The Baxter Arts Centre is now closed as per the recent On...

Exhibition Opening

Karole Marois presents a new series of paintings, created during the silenc...