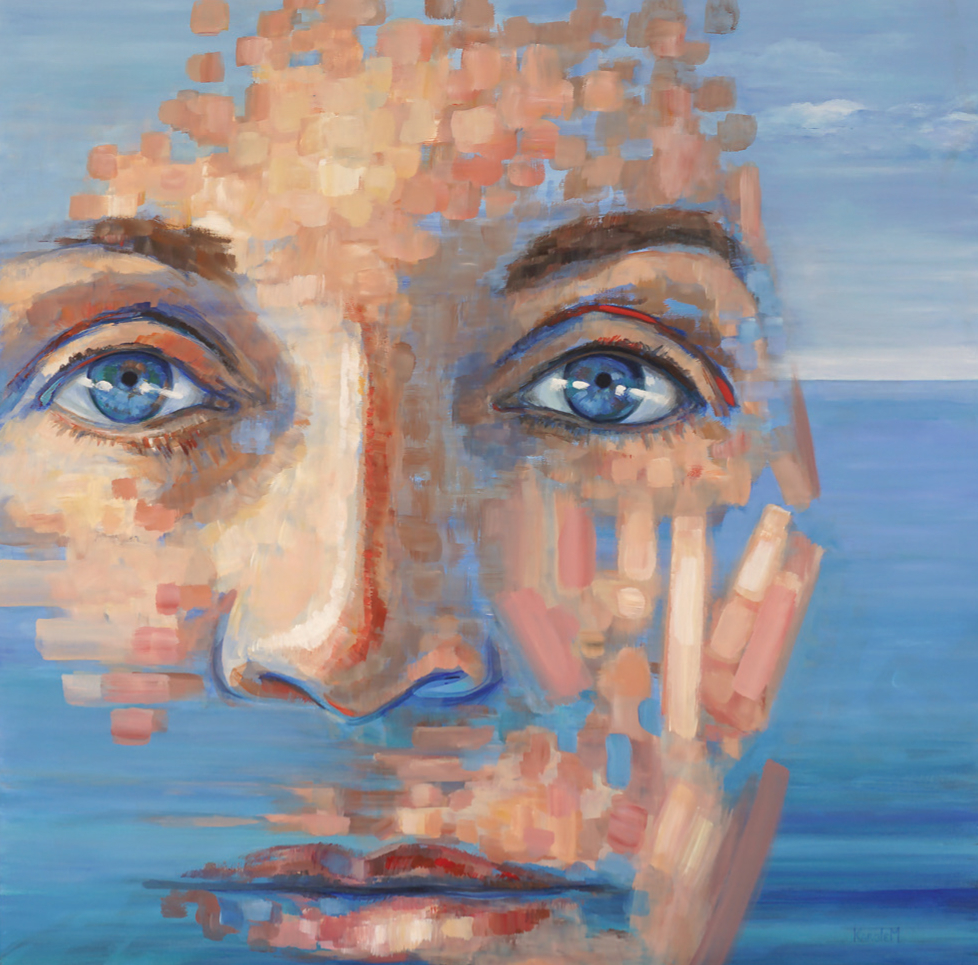 The latest work by Karole Marois can be seen in her solo show In Osmosis, an exhibition of paintings and poetry exploring our connection with water. Featuring poetry by Andrée Lacelle, Lindsay Brant, Shauna Haugen, and songs by Marvin Bedward. Opening reception June 23 2-5PM at Art Gallery Inside, The Armoury, 206 Main Street, Picton. Exhibition runs until September 2.
For Karole, painting fulfills a need to use artistic language to record thoughts and feelings, and add a sensuous element that is fundamental in her work. Karole uses local subject matter to explore universal themes such as solitude and togetherness, loss and preservation, conflict and peace.
Karole is a graduate of the Fine Arts program at the Ontario College of Art and Design and holds a diploma from the Academy of Fine Arts in Florence Italy, as well as a Computer Animation diploma from Sheridan College.
As a figurative artist, Karole is particularly passionate about painting people. She blends the real and the imagined and carefully composes series of artworks with emphasis on balance and mood. Experimenting with more transparent and fluid acrylics to expose the underlying drawing, also combining intense detail with unfinished areas in the painting.
Her paintings have been exhibited in galleries and museums across Canada, the US and Europe and can be found in private and public collections.
Exhibition Opening

Maison Depoivre Gallery is proud to present unique and powerful works by RF...

Festival

The second annual Wellington Water Week will once again partner with groups...

Gallery Feature

Having recently opened their doors in April, Guildworks features Canadian-m...