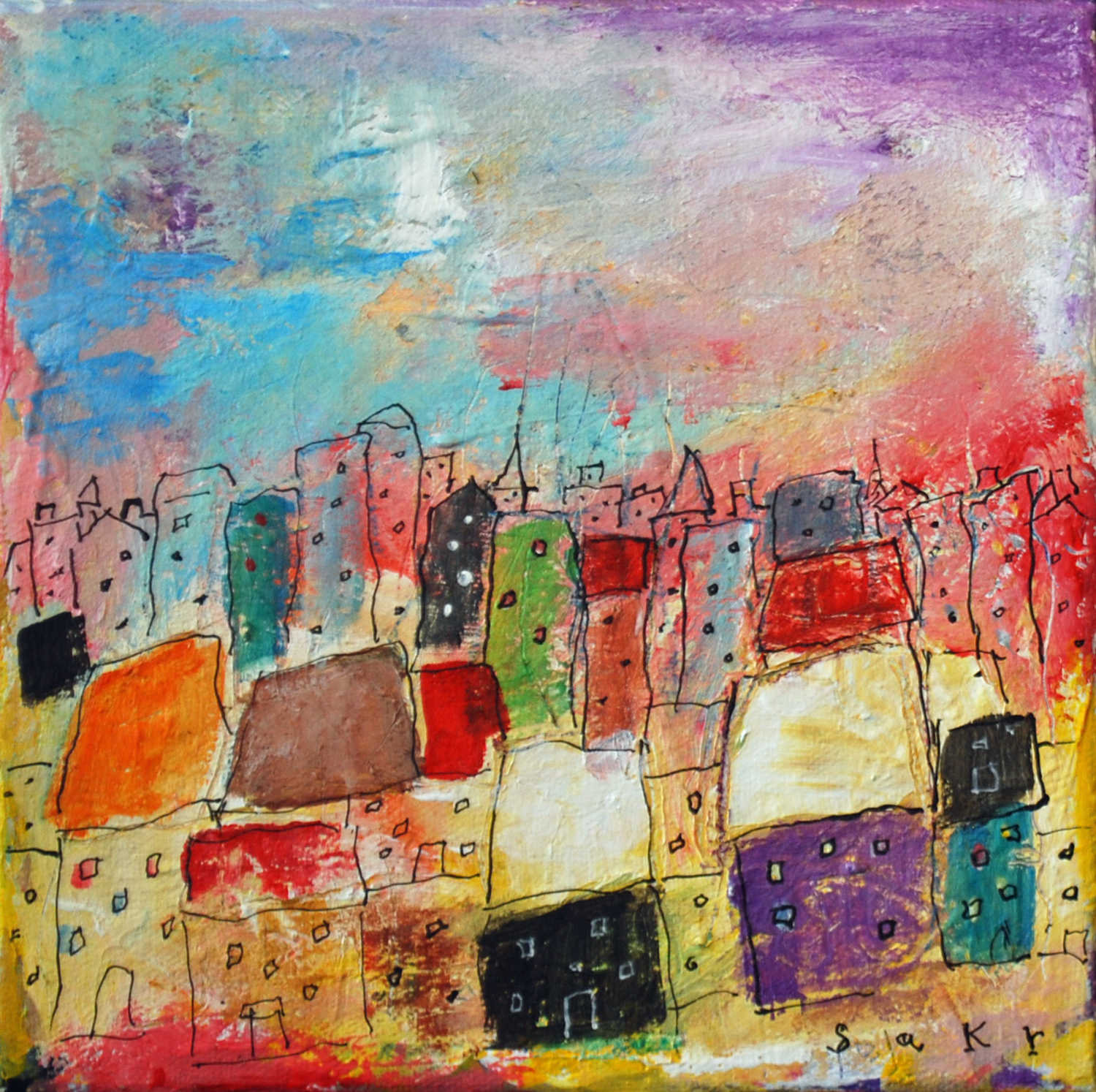 Sam Sakr presents a colourful collection of playful and stylized mixed media artwork in the new exhibition Housing Project, on now until April 29 at the Parrott Gallery. This exhibition is available online-only here. Sam's art is created as an emotional expression reflecting time and place. Through his art he illustrates a personal narrative while also conveying themes of shared human experience.
"My art is playful, humorous, stylized mixed media paintings and sculptures. Before I paint I usually have vague ideas that I need to express and bring out onto the surface. It's a pleasant dream of animated places and creatures celebrating a new life. I have built a fantasy of organic villages, towns and cities. Welcome to my world!"
A graduate of OCAD and Queen's University, Sam taught full-time as a high school art teacher as well as teaching painting, printmaking, found-object sculpture and mixed-media courses at Haliburton School of the Arts, Loyalist College and numerous art workshops. Since retiring from teaching in 2013, he returned to making art full-time in the little paradise he found in Wellington. Throughout his career, Sam has participated in numerous solo and group shows and his work has been collected throughout Canada and around the world.
Virtual Exhibition

The Art of Conversation virtual exhibition is the culmination of a new proj...

Workshop

Important notice: The Baxter Arts Centre is now closed as per the recent On...

Exhibition Opening

Karole Marois presents a new series of paintings, created during the silenc...