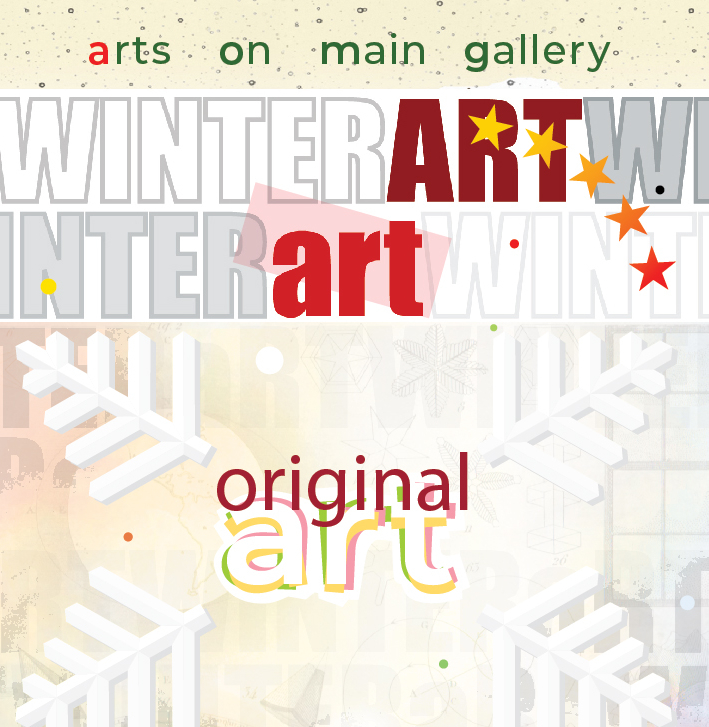 Arts on Main Gallery presents its Winter Show, featuring original artworks created by 25 member and guest artists. This exhibition presents a unique variety of original paintings, ceramics, glass, jewelry, wood, stone and fibre art, mixed media and art cards. Guest artists include Esther Gray (fabric art), Sandra Pim (fibre arts), Larry Taylor (photography), and Jennifer Topaz Bruce (abstract paintings).
Exhibition is open daily until January 26 from 11-4PM at Arts on Main Gallery, 223 Main Street, Picton.
Virtual Exhibition

Art in the County is the largest collection of original works by Prince Edw...

Artist Feature

Howard Goldberg graduated with a Bachelor of Fine Arts in Film Production f...

Exhibition Opening

For the Love of Water is an exhibition of painting and poetry, exploring ou...