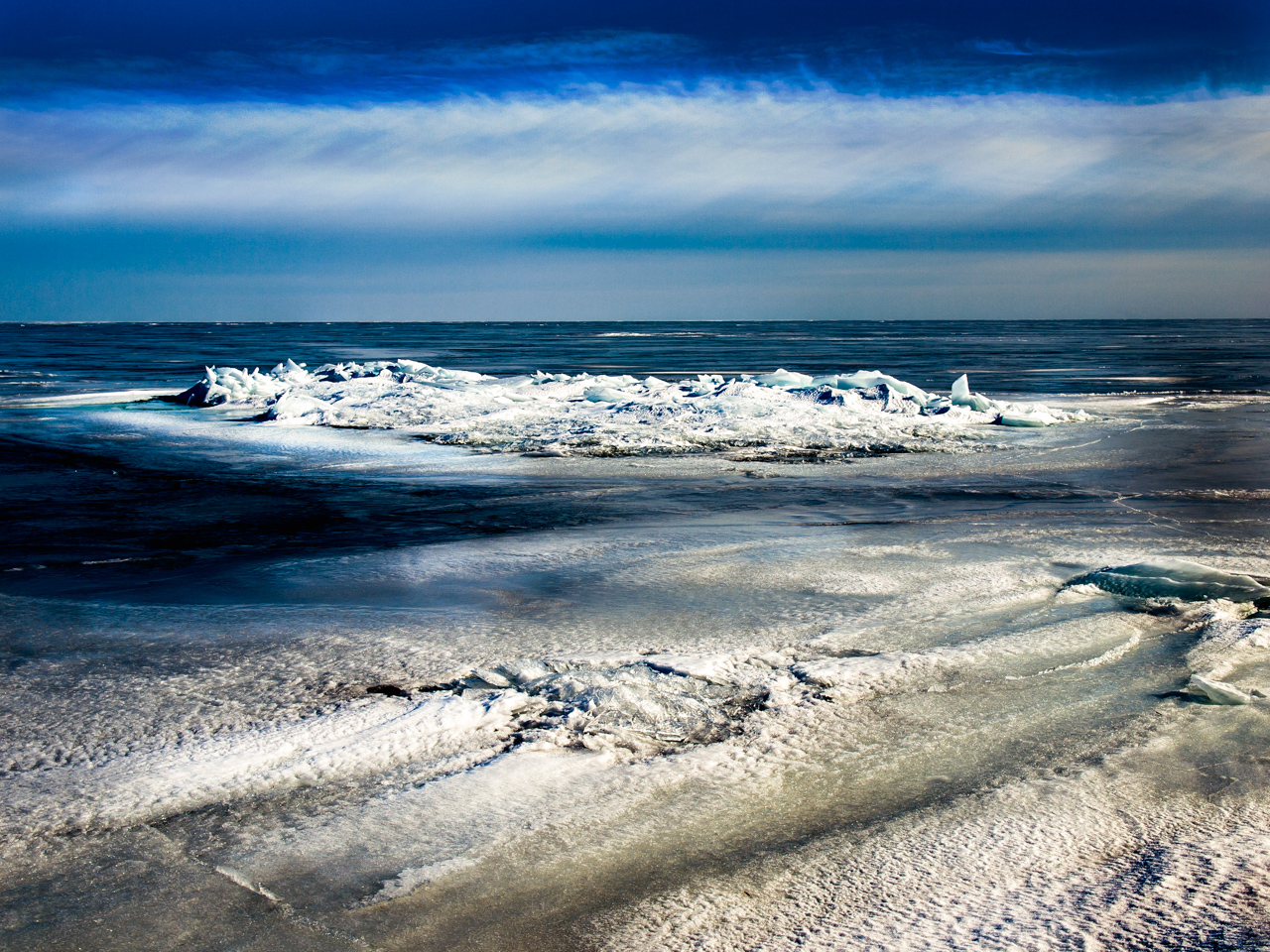 The title of Bert Jenkins' landscape photography exhibition, Turn but a Stone, is derived from Francis Thompson's strange 1907 poem In No Strange Land, and the lines, The angels keep their secret places; / Turn but a stone and start a wing! The exhibition comprises sixteen landscapes (one is strictly speaking more of a mental landscape), some taken in or around Prince Edward County and the remainder farther afield, some of small wildernesses in wild weather, and others the remoteness that surrounds dawn. It starts from the proposition that whereas a graphic artist confronted with a blank canvas synthesizes (and thereby has a degree of control over) the final image, a photographer confronted with the chaos of nature must find the elements of art within that chaos. Colour complements, composition, opposition, line, shape, texture, tone and hue have to be found and the final product is one of reduction, not synthesis.
Exhibition runs November 26 – January 7, 2021 at the Parrott Gallery 254 Pinnacle Street, Belleville.
Exhibition On Now

2allery is pleased to announce their first annual Smalls Show – a selecti...

Artist Feature

Martin Soldat graduated from the Meisterschule für Mode, Textil, Grafik un...

Workshop

Intermediate Drawing with Stew Jones is an introduction to drawing suited f...