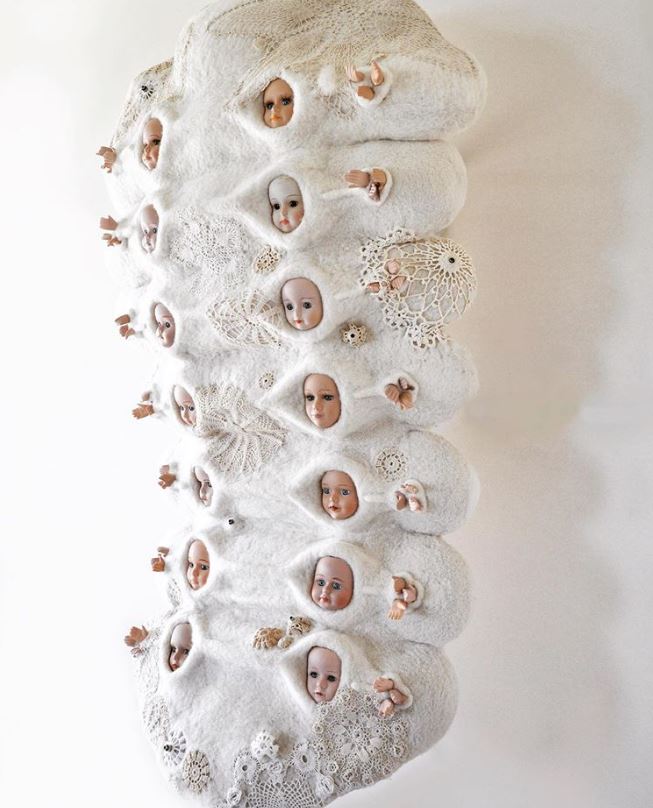 Parrott Gallery presents two new exhibitions including, Inheritance, featuring a selection of sculptural works created from felted wool combined with found domestic discards by artist Kimberly Tucker.
This show runs along a second solo exhibit, Captain Albert and the Chronicles of Edenia, an exhibition of Comic Book Art by local painter and illustrator Blas Vilagomez.
Opening reception for both shows is January 9 from 6-7:30PM at Parrott Gallery, 254 Pinnacle Street, Belleville. Shows run until February 13.
Also on at the Parrott Gallery are several workshops, including Drawing Room (free) January 16 2-4PM; Doodle Group (free) January 17 10-12PM.
Artist Feature

M.P Tully is a visual artist and singer songwriter. Originally from Kingsto...

Exhibition On Now

Oeno Gallery's summer group show brings together a brilliant array of...

Gallery Feature

Established in 1990, Mad Dog Gallery is located  in a renovated century ti...