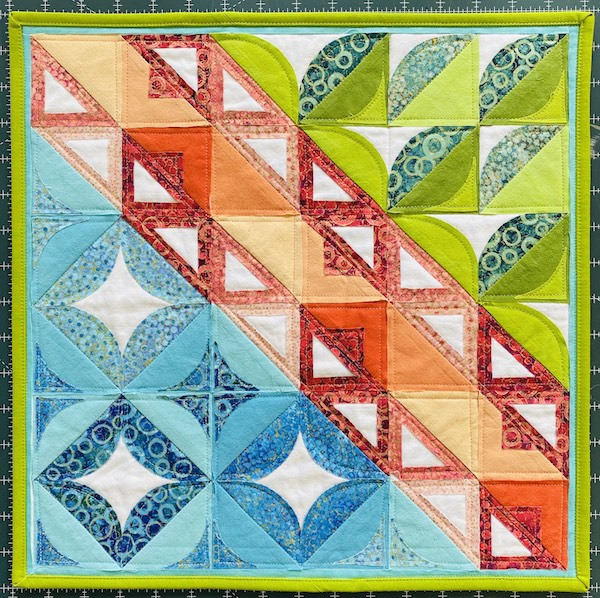 PEC Quilters' Guild is hosting two relaxing half-day (10 a.m. to 2 p.m.) Zoom workshops on February 13-14, run by Peter Byrne, a member of Toronto Modern Quilt Guild and winner of 'Best in Show' at QuiltCon 2020. 
Hover-quilting is a new form of raw edge appliqué, absent of fusible web, producing not only a beautiful controlled frayed edge, but also creating the illusion of piecing "hovering" above the quilt top. 
Day 1: participants will focus on preparing their quilt sandwich and make 36 HST's 
Day 2: participants will complete a 16-inch square mini hover-quilt, while learning the unique design elements that make this technique so versatile and creative
The fee is $85 and class space is limited to only 18 participants, so make sure to register now by emailing Peter at petersquilts@gmail.com. Kits are available for $35 plus $20 for shipping/handling.
Virtual Exhibition

The Art of Conversation virtual exhibition is the culmination of a new proj...

Workshop

Important notice: The Baxter Arts Centre is now closed as per the recent On...

Exhibition Opening

Karole Marois presents a new series of paintings, created during the silenc...