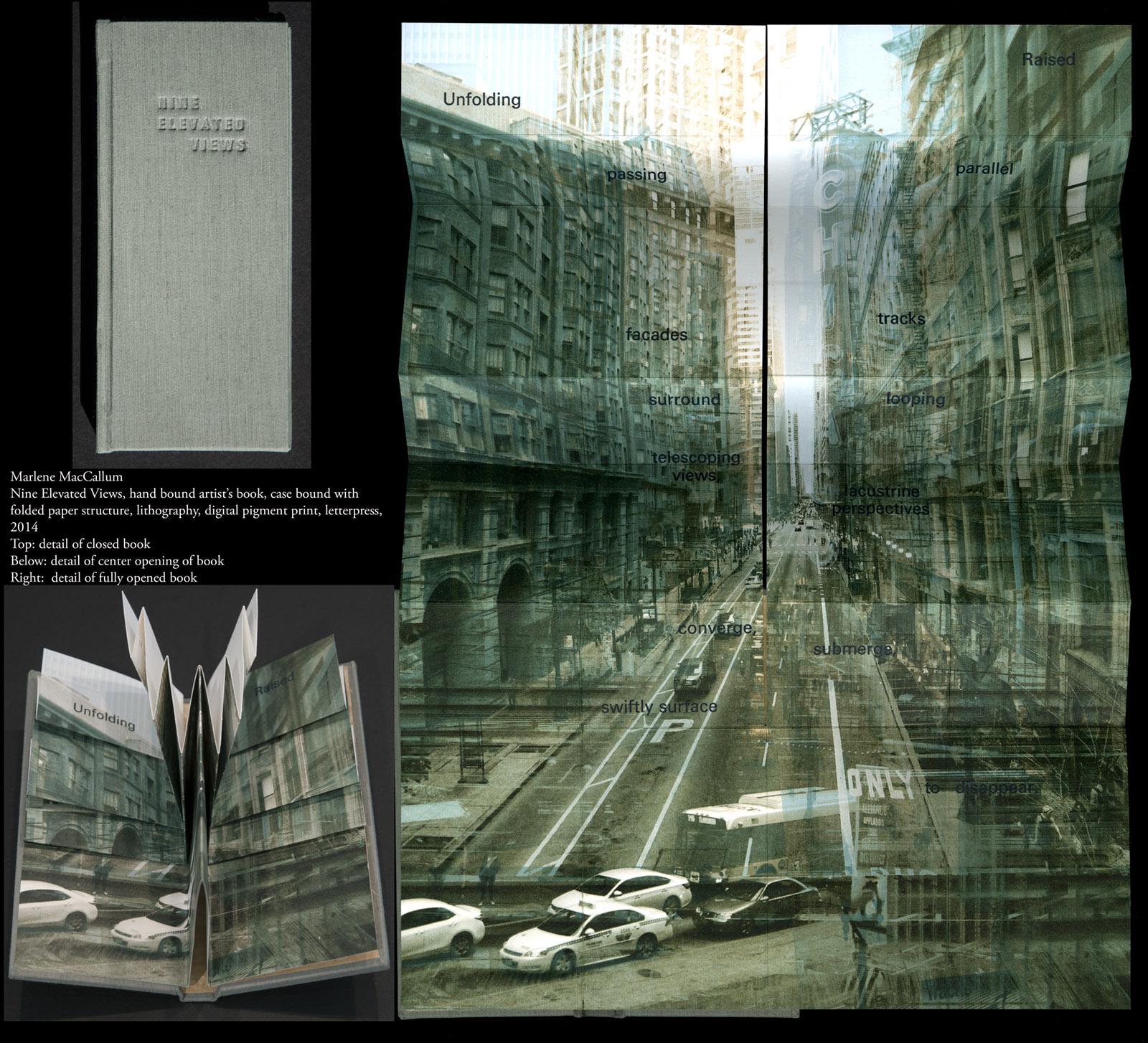 This two part workshop will explore the transformation of a single flat sheet into a folded sequential structure, a book. This workshop will emphasize an exploratory approach and is aimed at visual artists, artisans, writers, and cultural producers that are interested in exploring the nature of the book as a context of creative exploration. No prior experience in book arts or bookbinding is required. This workshop is limited to twelve participants.
Led by Marlene MacCallum, a visual artist living in Prince Edward County. She is an Honorary Research Professor in the Visual Arts Program, Memorial University where she taught printmaking, drawing, photography and book arts until retiring in 2016.
Taking place on May 4 and 5 from 1-5PM at Carbon Art and Design, 281b Main Street, Picton. Fee is $90.00 the cost of supplies is included in the fee and tools will be provided. To register email Marlene at marleneannemaccallum@gmail.com.
Exhibition Opening

The curated selection of dynamic artwork in Oeno Gallery's exhibition...

Artist Feature

Traversing the Land is a solo show of new works by Susan Wallis. Continuing...

Exhibition Opening

Hatch Gallery presents a very special show of extremely rare original work...