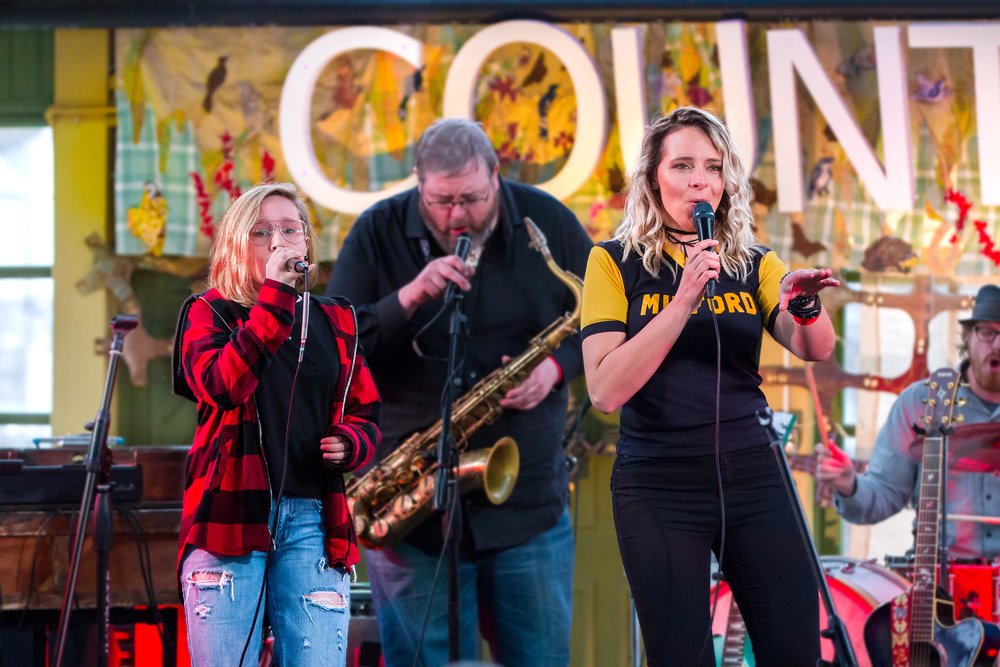 County Pop features both established Canadian acts and local music in an environment with top quality sound, innovative lighting and one-of-a-kind artistic stage design. It is a County Pop tradition to see local musicians doing guest appearances with our out-of-town performers to create memorable performances that you won't see anywhere else.
This year's headliner is the multi-album Juno-nominated pop/folk/jazz musical shapeshifter Jill Barber. This Canadian singer-songwriter has released nine acclaimed full length albums, and toured around the world.
The 2019 bill includes artists from all over Canada and Prince Edward County! The main stage includes The Peter Elkas Band (Toronto), The Durham County Poets (Chateauguay Valley, Quebec), Grace Bongard (PEC), and The Layrite Boys (Toronto). The second Songwriter's Stage will include all local artists including Norris & Jones, Lori Farrington, Travis Hamel, and Nicole Lisa Craig.
County POP 2019 will be held on May 4 at the Crystal Palace, 375 Main St, Picton. To purchase tickets visit zunior.com. Advance tickets are $30.
Online Art Class

Paint, draw, or explore mixed media with Kato Wake – any medium, any sty...

Community Project

Art in Isolation PEC, poses the question "What does life in isolation loo...

Virtual Exhibition

Oeno Gallery presents new work by Jennifer Hornyak May 1-14. Inspired by Ge...