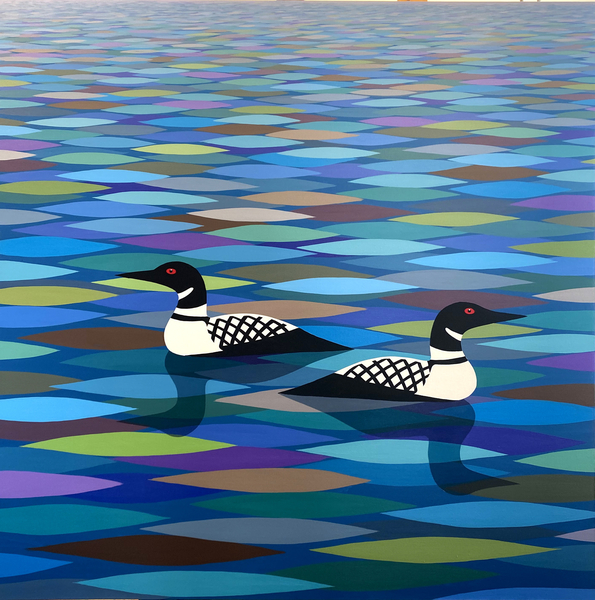 Hatch Gallery's first exhibition of their 2021 season, Calling You, features new paintings created by brilliant mid-career artists Aidan Urquhart, Kurt Swinghammer and Kyle Clements during the current COVID-19 pandemic.
In this colourful show, Aidan's works are an homage to the phone and, more to the point, communication. The iconic phone image harkens back to a time when "calling" each other was an event that required you to sit down, stay in place, and focus (much like our current pandemic era), while Kurt's new paintings speak to a more universal Canadian "calling," — the landscape. His body of work is a modernist interpretation of traditional subject matter evoking a Canadian experience. Swinghammer's initial inspiration was combining the content of different generations of artists: the landscapes of the Group of Seven with the abstraction and colour fields of the Painters Eleven. His paintings reflect a contemporary relationship to nature.
This exhibition will be on display for in-person viewing May 22-July 5 (dates may be subject to change based on provincial regulations).
Artist Feature

Originally from Toronto and now settled in the County, Irene Götz's ...

Online Workshop

Join new County Arts members Ritmo Flamenco in a virtual flamenco dance wor...

Exhibition Opening

Hatch Gallery's first exhibition of their 2021 season, Calling You, ...