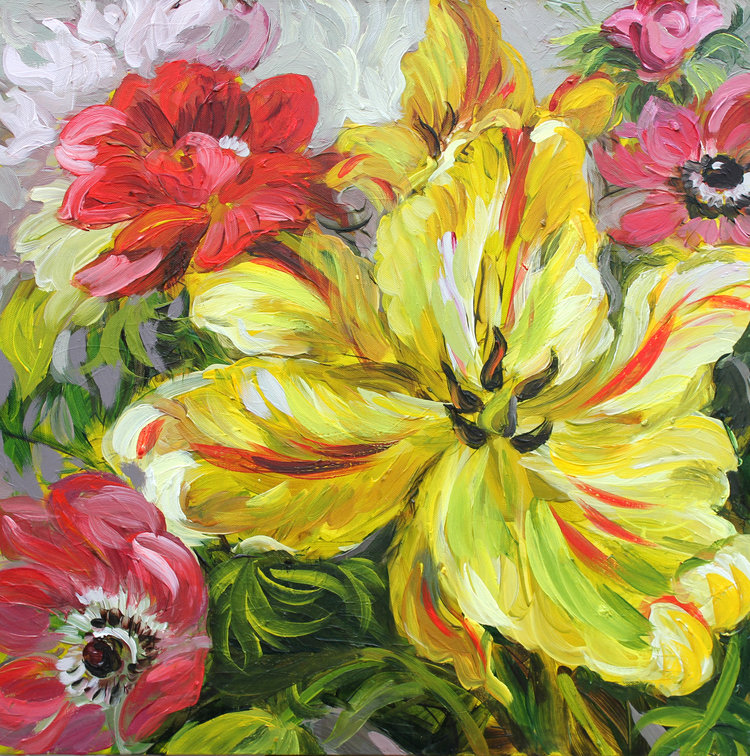 Jodi Shuster's paintings combine gestural strokes and lively colours, expressing her joy and spontaneous reaction to her subjects. Her passion for colour and movement has spanned many decades. Following a long-time career in the animation industry, Jodi has been painting full time since 2004. She has shown her work in galleries in Toronto and Montreal and in many group and solo shows.  She teaches aspiring painters and continues her own professional development through workshops and classes.
Along with teaching several flower painting workshops throughout the Spring and Summer (including at the Baxter Arts Centre), Jodi will be returning to this year's Studio Tour.
Artist Feature

During this year's opening night reception of Art in the County, Dian...

Concert

This summer Music at Port Milford presents performances by Quatuor Saguenay...

Exhibition On Now

Maison Depoivre Art Gallery presents their new group exhibition 11 Years o...