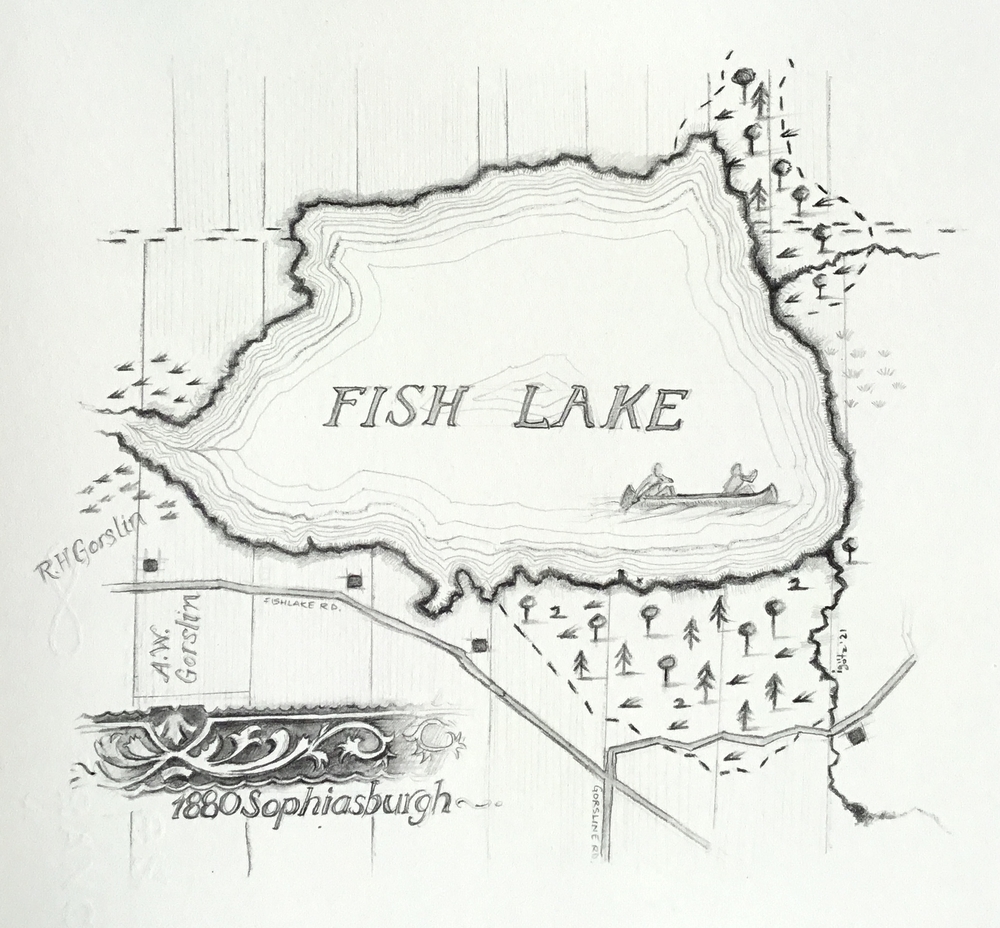 Originally from Toronto and now settled in the County, Irene Götz's illustrations offer vibrant interpretations of familiar and comforting scenes and subject matter inspired by accidental exploration and intentional observation. A graduate of the Ontario College of Art and Design and former librarian at the Toronto Reference Library, her subjects range from people, buildings, street and landscape scenes, quiet indoor scenes and everyday objects. Working between whimsical and imaginative styles and quiet, observational styles, Irene's work has adorned album and book covers, tableware and clothing throughout her career.
Irene is one of the participating artists in The Art of Conversation, a culmination of a partnership between the Prince Edward County Arts Council and Community Care for Seniors. Inspired by a similar initiative that took place in Fort McMurray, Alberta, the project aimed to reduce feelings of loneliness and isolation by connecting 15 seniors to 15 local artists through conversation. Artists then created a new piece of art inspired by the conversations, which explored the senior's past, present self, or possibly future aspirations.
Irene describes her experience with the project: "In our conversations, Hugh and I turned often to ideas about time, like how it allows you to return to past pursuits like finding private, wild places on the shoreline, picking up woodcarving tools again, or revisiting favourite pieces of music. We also talked about the meditative power of creative practices. Hugh's stories are filled with the lifelong pull of the County, which resonates with me even as a relative newcomer."
To see more of Irene's work and learn more about The Art of Conversation, click here.
Artist Feature

Originally from Toronto and now settled in the County, Irene Götz's ...

Online Workshop

Join new County Arts members Ritmo Flamenco in a virtual flamenco dance wor...

Exhibition Opening

Hatch Gallery's first exhibition of their 2021 season, Calling You, ...