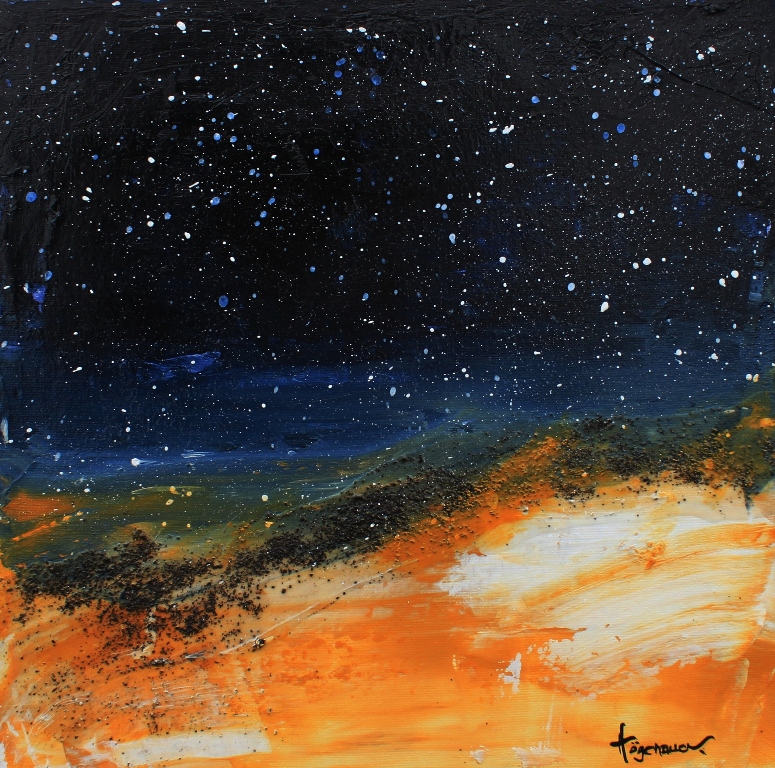 Barb Högenauer attempts to interpret the natural world through her paintings, creating work that evokes an emotional impact. She primarily uses acrylic paints, but also works with oil and cold wax medium.
Barb's formal education includes a Bachelor of Art degree from York University in Toronto, Ontario. Her painting knowledge is derived from a combination of formal training, attending workshops with noted artists, extensive self-guided study, regular studio work and interaction with other artists. Her work has been shown in juried shows throughout Ontario. She is represented at Arts on Main Gallery in Picton, SideStreet Gallery in Wellington, The Local Store in Bloomfield, and at her in-house studio/gallery she shares with her partner Terry Culbert.
This month, Barb's work can be seen as part of the Group of Sevenish art salon at the Wellington Town Hall on August 4-5, as well as in an exhibition entitled Touch, a collaboration with SaraLou Miller at Maison Depoivre Art Gallery at Loch Sloy Business Park until August 27. Barb & Terry's studio will also be open during the PEC Studio Tour September 21-23.
Community Event

Inspired by Stockholm's World Water Week, the purpose of this week-long f...

Upcoming Event

Now in it's 18th season, the Prince Edward County Jazz Festival will ...

Artist Feature

Barb Högenauer attempts to interpret the natural world through her paintin...