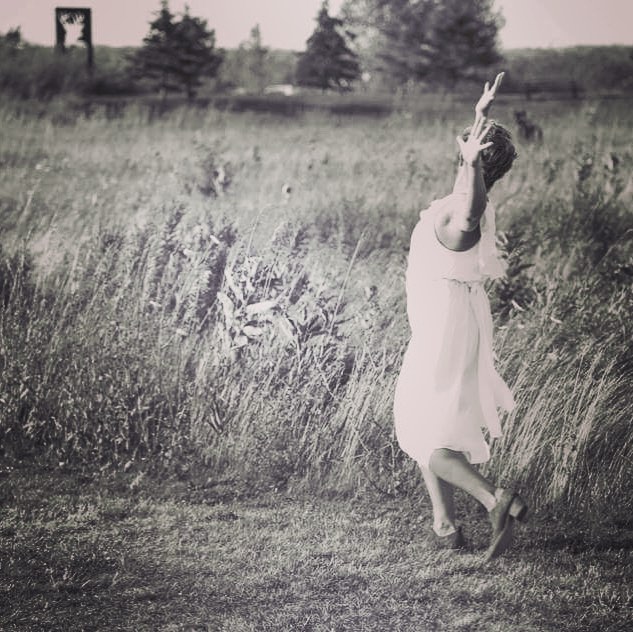 Arwyn Carpenter holds a Masters in Fine Arts in Performance and Choreography from NYU, New York. She currently teaches for the Toronto District School Board where she specializes in creative dance for students in Grades 1-6. She has also taught and created choreography for students at the Canadian Children's Dance Theatre. Together with Carol Anderson, Arwyn offers movement workshops at the Baxter Arts Centre, hoping to foster growth of both community and performance dance in the County. During the last two summers, Arwyn and Carol choreographed and performed in Sun On Stone in Oeno Gallery's Sculpture Garden.
During ICE BOX, Arwyn will lead participants of all ages in Crackle and Pop, a community dance initiative. Taking place on February 2, 3, 9, and 10 from 1-2PM, on the lawn of Macaulay House.
We are proud to sponsor this event by providing Arwyn with an artist grant for community engagement.
Artist Feature

M.P Tully is a visual artist and singer songwriter. Originally from Kingsto...

Exhibition On Now

Oeno Gallery's summer group show brings together a brilliant array of...

Gallery Feature

Established in 1990, Mad Dog Gallery is located  in a renovated century ti...